Basic vs. Premium for Circle on NETGEAR
Circle on NETGEAR comes with basic features that are free to use. If you'd like to unlock the full potential of Circle on NETGEAR, you'll need to subscribe to use our premium features, which include setting time limits for specific categories and platforms, as well as a total time limit; creating BedTimes and other OffTimes during the day when the internet is paused; and viewing more detailed usage statistics for a profile.
How much does it cost to use Circle's premium features?
The premium features included with Circle on NETGEAR cost $4.99 USD a month and are billed through your Apple or Google Play Store ID. You can also subscribe to our yearly $49.99 option to save 20% on your subscription. Check out this article to see how to subscribe to Circle Premium.
Which features are available for free?
You can use the following Circle features for free on a supported NETGEAR router:
Pause: Pause the Internet, specific family members, or specific devices.
Filters: Control what is (and isn't) allowed from a list of popular platforms and general categories, and set your own custom websites to be filtered.
History: View the history of websites visited per profile.
What features can I get with Circle Premium?
You'll be able to unlock the following Circle features with Circle Premium:
Time Limits: Set time limits for online activity per family member, whether it be for a specific platform or category, or a total time limit for the Internet.
BedTime: Disable the Internet when it's time for bed, and re-enable it when the sun shines tomorrow.
OffTimes: Disable the Internet at certain times (Homework, Dinner, etc.)
Rewards: Extend the length of Time Limits, BedTimes, or OffTimes for just the day.
Usage: View detailed information about a family member's online activity, categorized.
Premium Platforms: Control more platforms easily!
How do I subscribe to Circle Premium?
See our help page here for instructions on unlocking all of Circle's Premium features.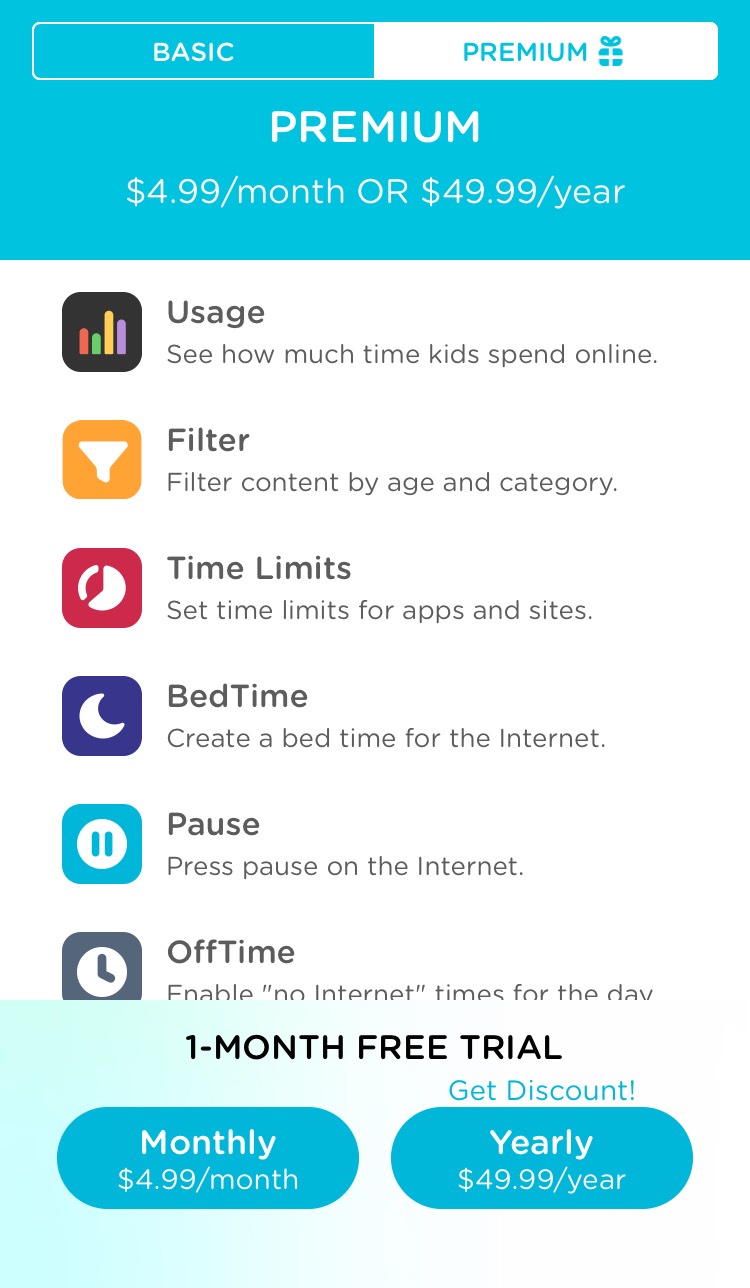 How do I update or cancel my subscription?
If you need to modify your payment information, or cancel auto-renewals for your subscription, head over to this support article for assistance.