The Profile Screen offers the most comprehensive view of your family and their online usage. Here you can view details on your family member's internet activity, fine-tune what they can and can't see, and set time limits on when the Internet is available to use.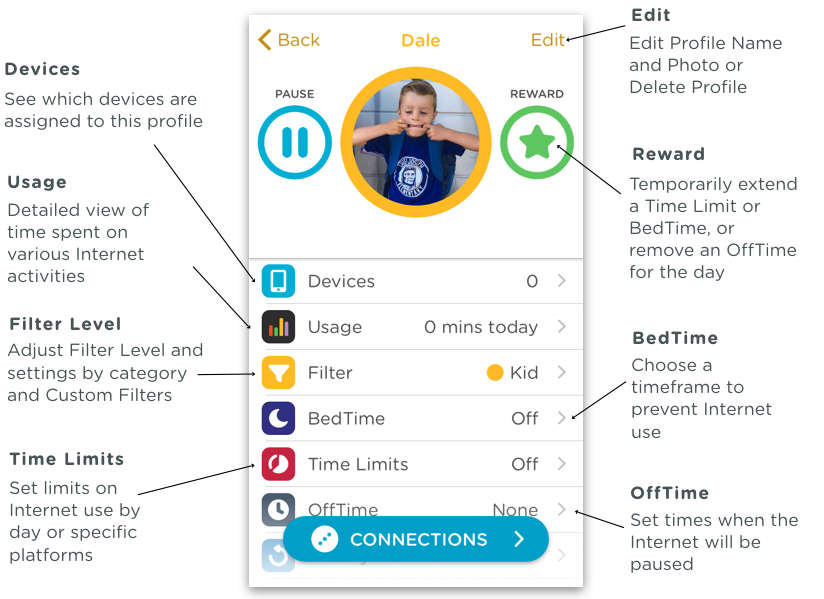 Usage: detailed view of time spent on various internet activities


History: the list of websites the family member has visited


Edit: edit profile name, photo, or delete profile


Devices: see which devices are assigned to a profile


Time Limits: set limits on internet use by day or specific platforms


Filter Level: adjust filter level and setting by category and custom filters


BedTime: choose a timeframe to prevent internet use


Reward: Temporarily extend a Time Limit or BedTime, or remove an OffTime for the day.


OffTime: Set custom times when the Internet will be paused


Connections: Connect your favorite apps and services to bring new features to your Circle!