When the Circle App is set up on a kid's device, it turns into a handy dashboard that your kid can use to keep track of how much time they have left online, any available Rewards, today's Off Times, Bedtime, and Usage.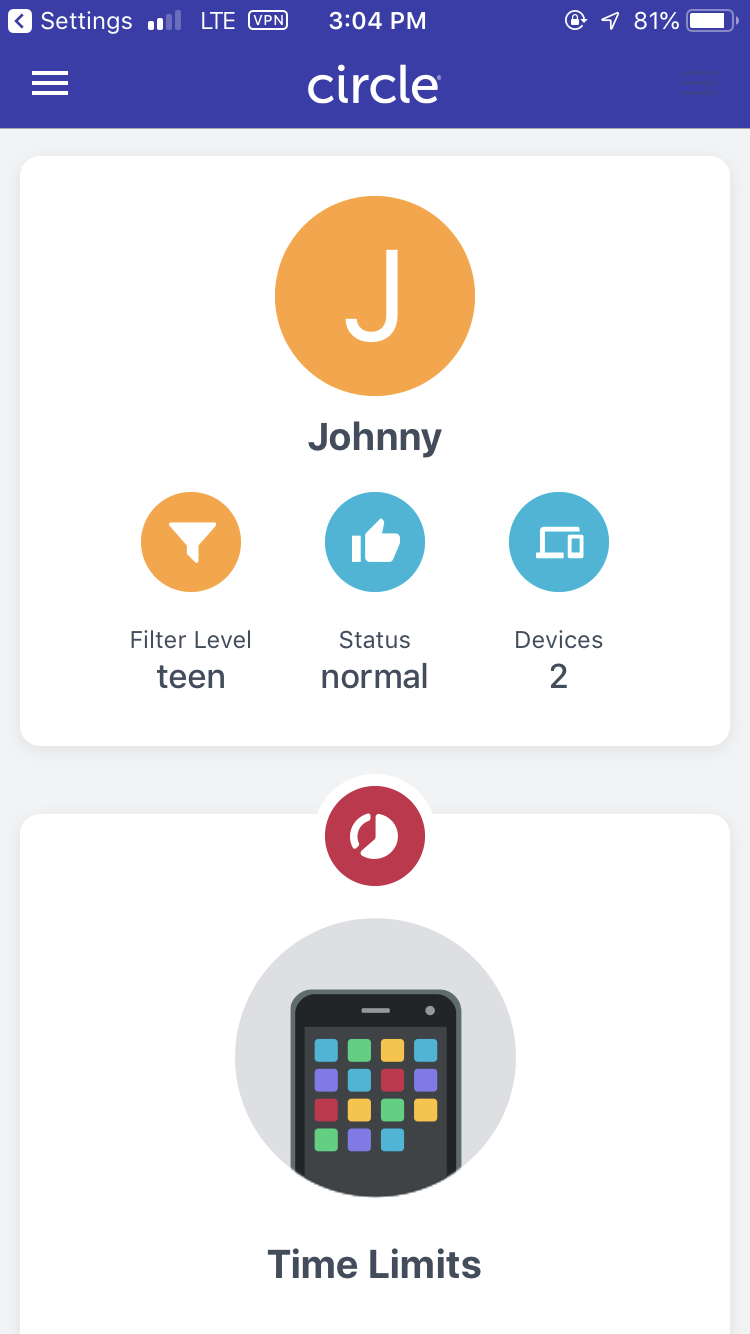 The Circle Dashboard allows your kid to self-monitor and keep track of how much time they have left each day. Let's take a look at each of the sections and the information they can display.
Basic Information
This first section displays the Profile name and any associated picture, along with a few other useful details.
Filter Level: The current Filter Level setting. This can be Kid, Teen, Adult, or None. Check our Filters Feature Article to find out what these mean.
Status: Displays Profile status. This can be normal, paused, time limit, bedtime, or offtime.
Devices: Displays the number of devices assigned to this Profile.
Usage
Usage breaks down all time spent online, so your kids can plan ahead to better manage whatever time they have remaining. The top Platforms and Categories will display here, as well as how much time they spent on each.
Time Limits
Displays any Time Limits in place on this device's profile and how much time remains until each one is hit.
Rewards
Any Rewards that have been granted to the Profile on the current day will appear here, as well as how much of each has been used up.
Off Time and Bedtime
These two sections show any Off Times that have been set, as well as the current day's Bedtime, so they can see how much time they have left before it's time to put their devices to bed.
If you're interested in learning more about setting up a Kid Device, check out our Youtube video here!