Need to make time for play time, family time, or homework time? OffTime is here to help!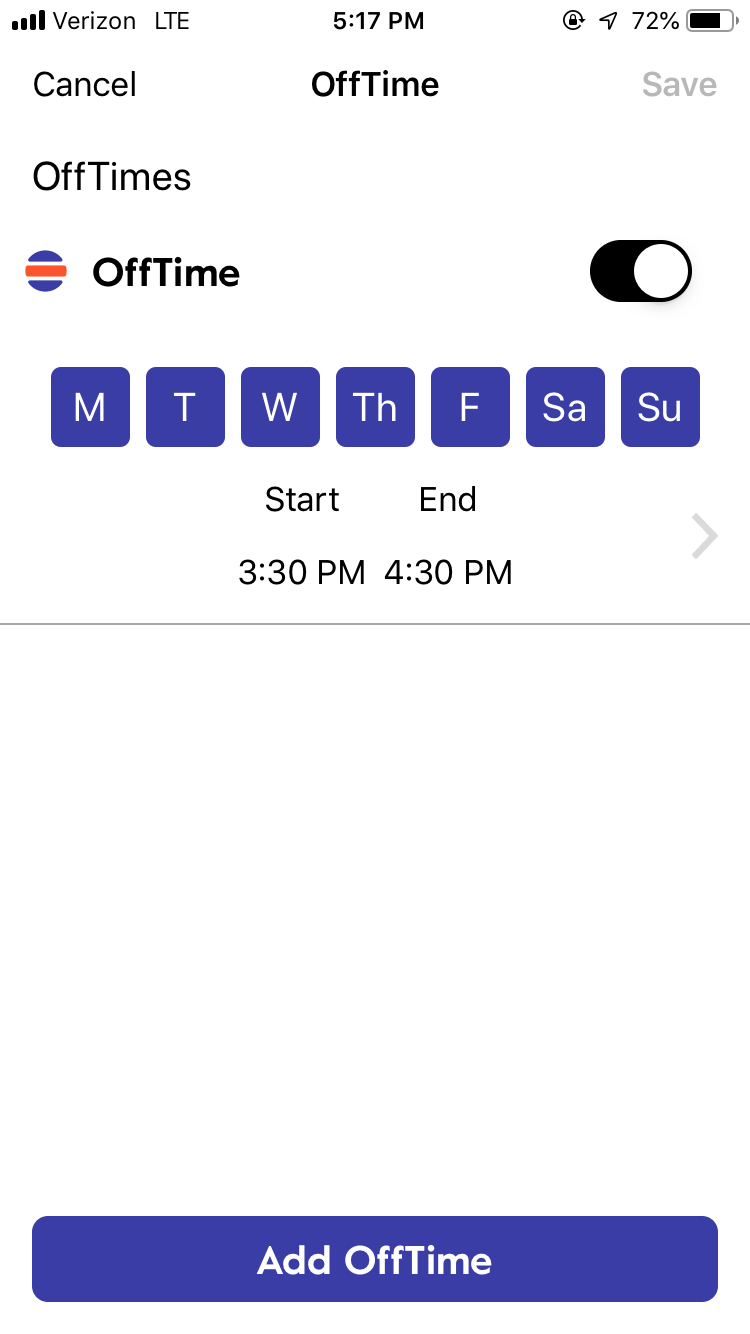 As with BedTime, simply tap the switch to Enable, then tap Add OffTime. You can tap any day to toggle it either on (blue) or off (grey). This OffTime will take effect on any day highlighted in blue.
When you have your day(s) set the way you want, tap the Start / End section to set when this OffTime begins and ends. Devices assigned to this Profile will have no internet access during this window of time.
Need to set multiple OffTimes? You can add as many different OffTimes as you want by tapping Add OffTime again and going through the same steps.
When you're all done, tap Save. That's it!