Did your kid finish all of their homework and chores early or you just feel like they deserve a little more time to play? Rewards are here to help!
Feature Video: Rewards
How to find Rewards
Tap the Rewards icon from any Profile to add more time before a Time Limit runs out, disable any Offtimes you have set, or scoot their BedTime back.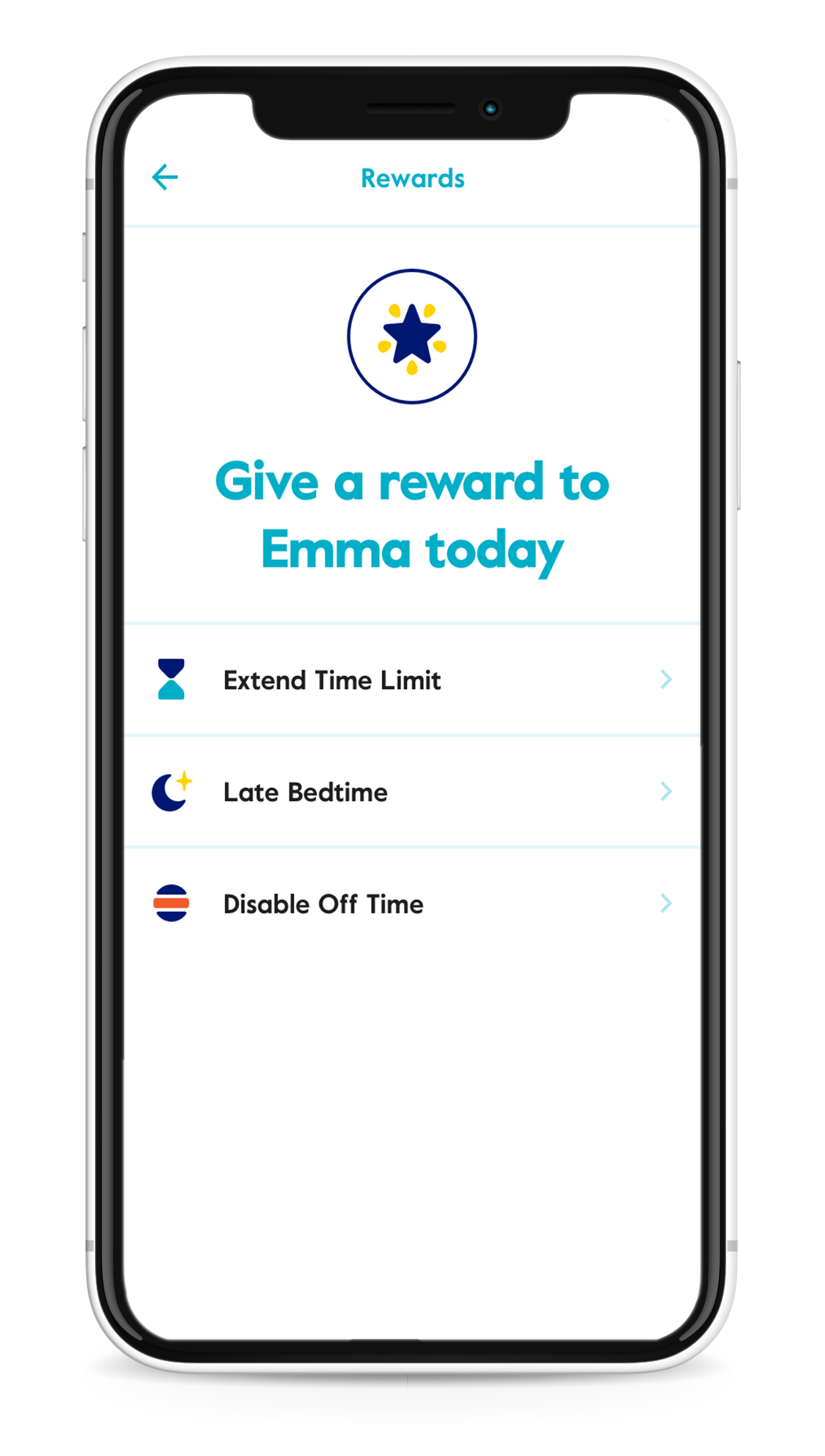 Extend Time Limit today
Tap this option to edit any Time Limit set for the day, whether it be the daily total Time Limit or just one for a Platform or Category.
Maybe your kid has plenty of time left in their daily total Time Limit, but they already used up their Fortnite Time Limit. You can adjust that Time Limit just for the current day.
Late Bedtime tonight
Does your kid's school have a late start tomorrow, or maybe they have the day off? Want to make an adjustment to allow them to stay up later tonight? Select a new BedTime for tonight, and their original BedTime will kick back in tomorrow.
Disable Off Times today
If your kid finished their chores way ahead of time, so the OffTime that you have set for this afternoon doesn't make sense anymore, you can select any OffTime that you'd like to disable for the day.