Circle's Time Limits feature allows you to place caps on how much time a family member spends online.
Begin by tapping Time Limits on a family member's profile, and tap the slider to Enable.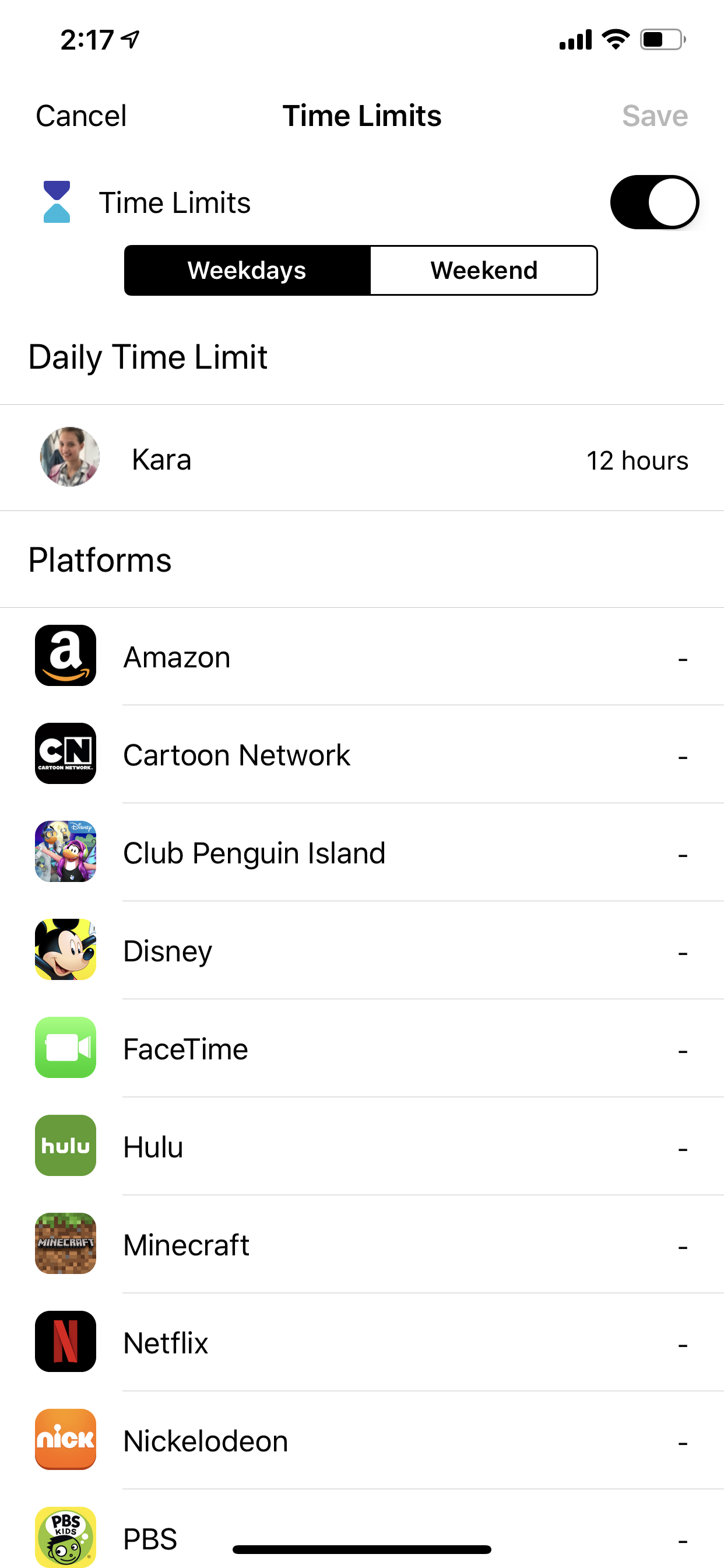 You can set a Daily Time Limit as well as Time Limits for any Platform or Category. Just tap one, scroll, and select the appropriate Time Limit.
If you don't place a Time Limit on a Platform, it will contribute to the Time Limit of the Category it belongs to.
If a Platform's Time Limit is set higher than its related Category, the Platform will still be available until its time runs out. For example, if Netflix is set to 1 hour and the Videos Category is set to 15 minutes, Netflix will be available for the full hour.
When everything looks as you want it, tap "Save," and you're good to go!