Circle's Time Limits feature gives you control over how much time a family member spends online every day. You can set a Daily Time Limit, limits by category of content, and limits for individual apps and sites.
Start by opening a Profile and selecting Time Limits.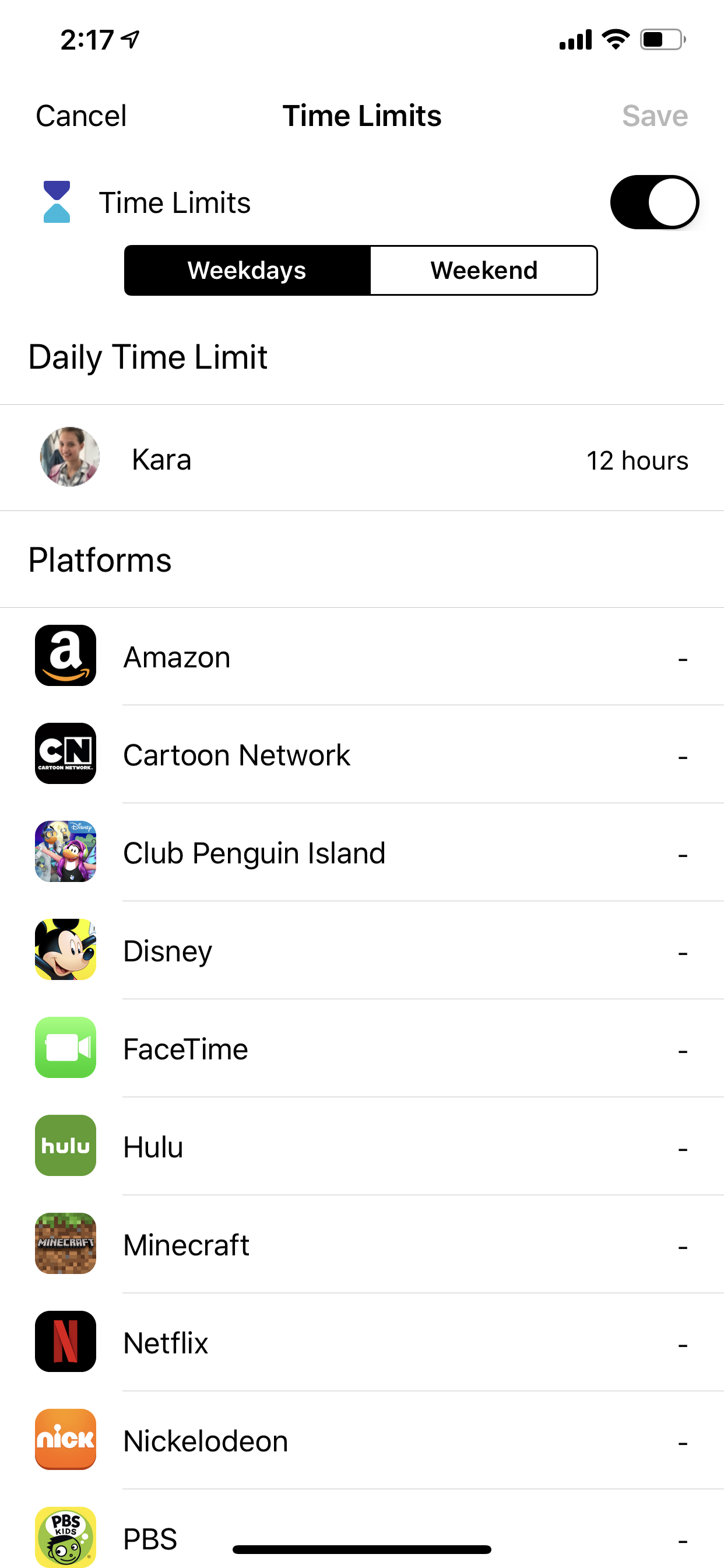 Next, select the Daily Time Limit option or any of the Platform or Category options to set a Limit. Use the time selector to set the appropriate Time Limit for this family member.
How do Platforms and Categories work together?
Each Platform belongs to a larger Category of content. If you don't place a Time Limit on a Platform, it will contribute to the Time Limit of the Category it belongs to. 
If you set a specific Time Limit for a Platform, Circle will handle the Platform independently from the Category. If a Platform's Time Limit is set higher than its related Category, the Platform will still be available until the Platform Time Limit is reached, even if the corresponding Category's time runs out.
For example, if Netflix is set to 1 hour but the Videos Category is only set to 15 minutes, Netflix will be available for the full hour.
When everything is set up as you'd like, select "Save," and you're good to go.