A Circle account is required to manage your families profiles, assign devices, and configure settings.
Account Creation
When you first open the Circle App, tap the Get started button, Accept the Terms & Conditions, and you'll get a screen where you can choose to set up this device as a parent or a kid device. Tap Set up as Parent device and you'll be taken to this screen: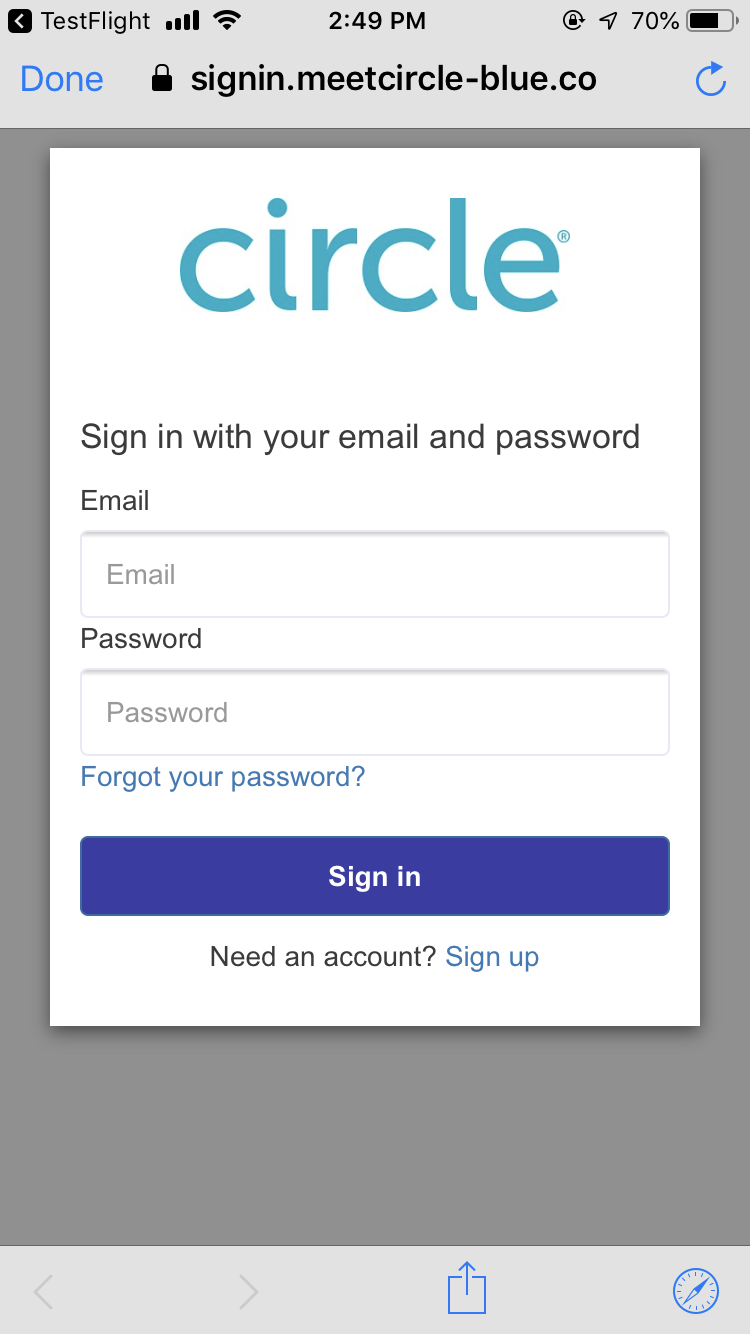 Tap Sign up at the bottom of this screen and you'll get the sign-up screen. This screen will ask for the following:
Your email address. This must be a valid email where you can receive messages.
Your Given name (i.e., your first name).
Your Family name (i.e., your last name).
A password. This password must contain a lower case letter, an upper case letter, a number, and must be at least 10 characters long.
Once you've entered all of that information, tap Sign up. You'll be asked to confirm your account via a verification email that was sent to you. Open that email (it may take several minutes for it to arrive), click the link, and then return to the app and tap Continue.
Finally, enter the email address and password from the previous screen and tap Sign in to finish creating your Circle account.
Password Reset
Forgot the password you signed up with and now you need to sign in again? No problem! At the sign-in screen, just tap Forgot your password? Type in the email address associated with your account and tap Reset my password.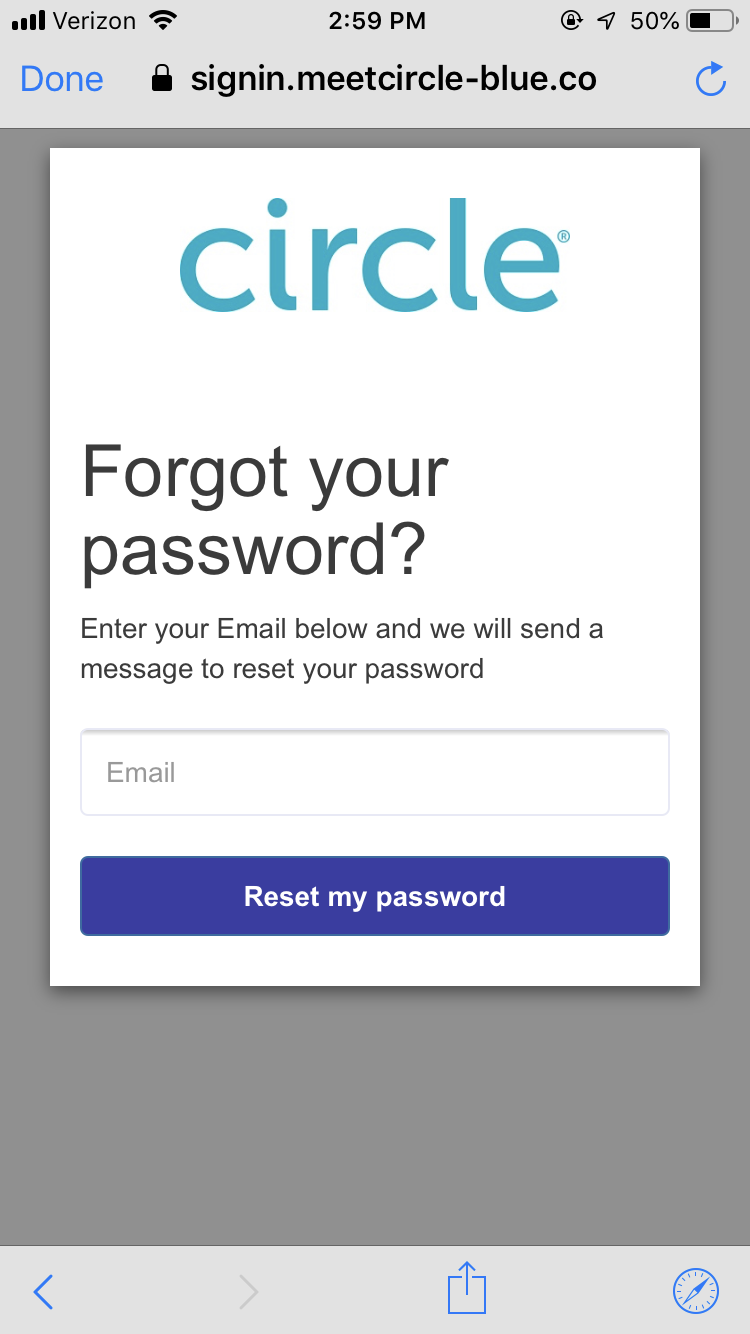 Enter the verification code sent to your email (as mentioned above, this may take a few minutes to appear) and enter your new password twice, then tap Change password to be taken back to the sign-in screen. Note that your new password must follow the same guidelines as in the sign up process.
Can't remember which email you signed up with?
Make sure you enter your email exactly as you signed up. The login is case-sensitive for both your email address and password.
Try using every email you can remember using since you first set up Circle.
Check in the Google Play Store or iOS App Store (whichever one corresponds to the device you're using) to see what account you're signed in with.
Look through your email accounts for any sign of Circle communications, including onboarding emails and verification codes.
Finally, if you're at the end of your rope, you can always reach out to us here at Circle Support. We're here to help!