Circle keeps an up-to-the-minute record of sites that a Profile has accessed, as well as a list of sites that have been filtered out. All of this is accessible by tapping the History option on a family member's Profile.
Here's what the History view looks like: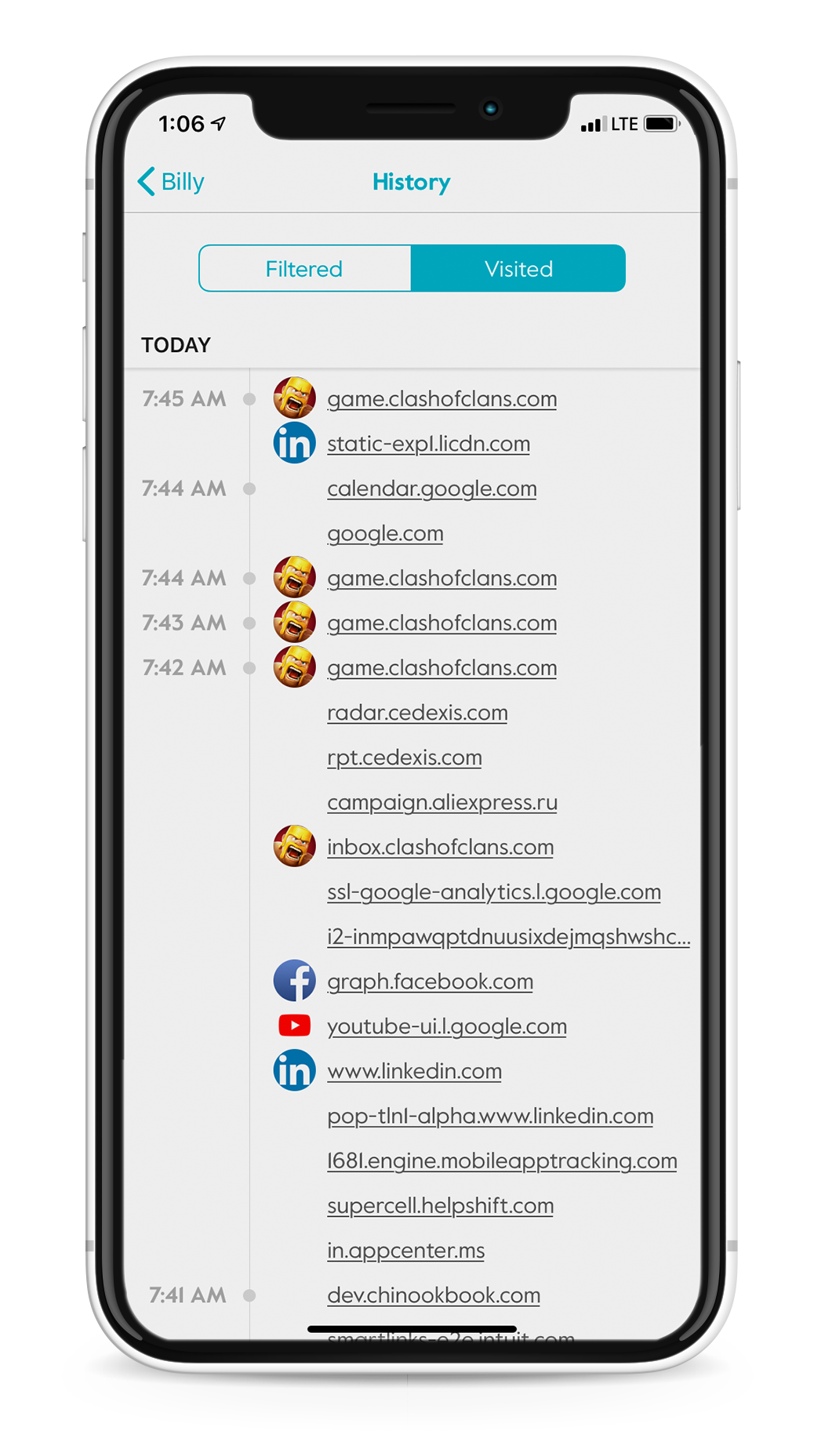 Here, you can see all of the sites that have been visited, listed in descending order with most recent ones displayed at the top. You can also tap the Filtered tab at the top of the screen to view which sites Circle has kept this Profile from visiting.
Taking action on sites in History
Tapping any site in the History views will allow you to manage that site however you like. Here are your options:
Visit Website
Not sure what a site actually is? Tap this option to open it in your phone's web browser. Note that some sites, such as ones hosted by advertisers or content delivery networks (CDNs), might not be accessible in this way.
Set as Allowed
Create a Custom Filter for this site, ensuring devices on this Profile are permitted to continue visiting it.
Set as Not Allowed
Create a Custom Filter for this site that no longer permits devices on this Profile to visit it.
Set as Unmanaged
Create a Custom Filter for this site that makes the site Unmanaged. Devices on this Profile will now be able to visit this site at all times, even after Bedtime and during OffTimes. History and Usage will not be recorded for this site any longer.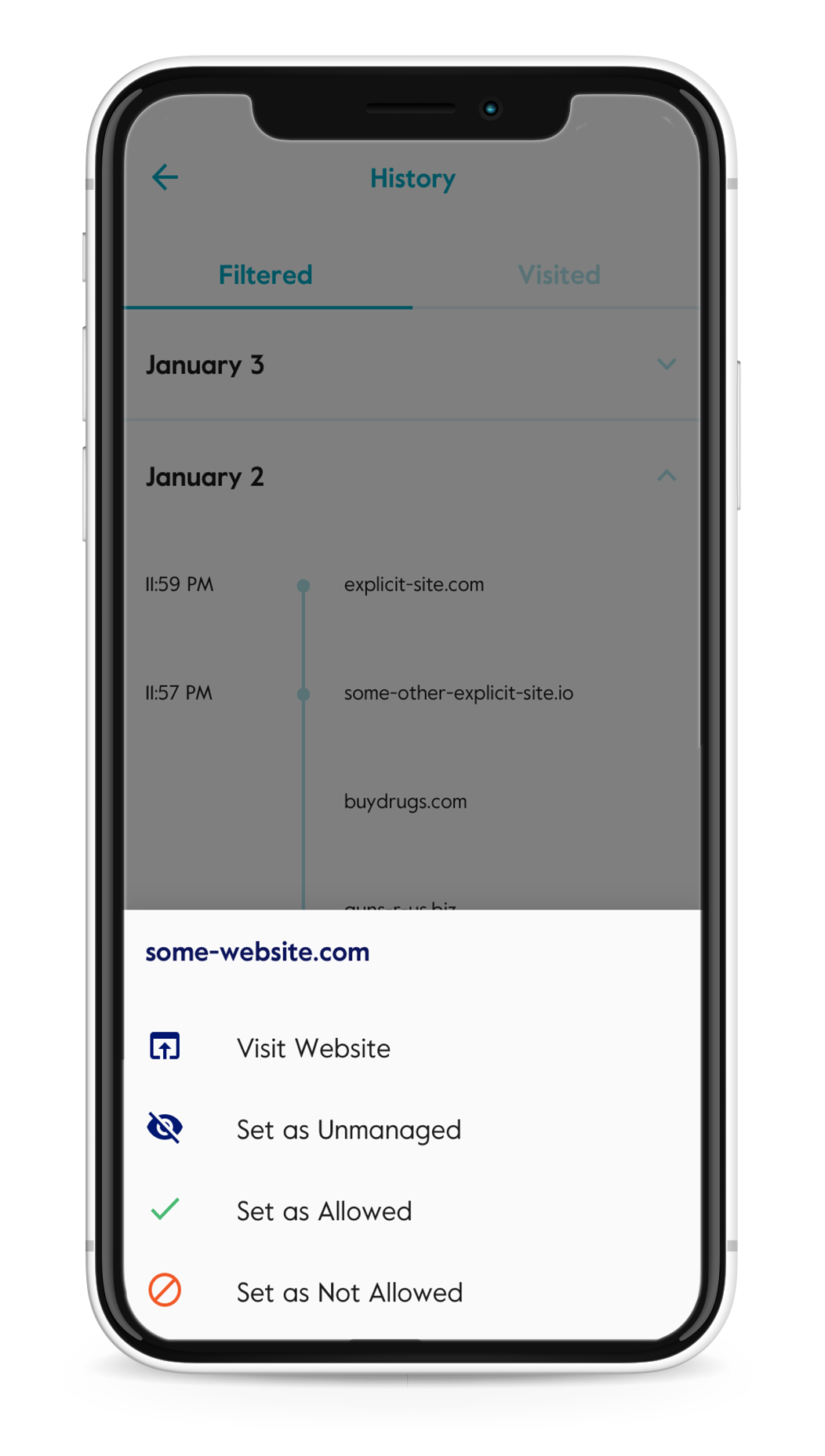 Other helpful articles:
Common History troubleshooting issues: