Profiles are the basis for how everything is filtered in the Circle world. When you create a Profile, you create a set of Filters, Time Limits, BedTimes, and OffTimes. Any devices managed by this Profile will be subject to those settings.
In this article, we'll walk you through the initial setup steps, and then link you off to other Feature articles describing each of the above Features. Then, we'll finish off with device assignment.
Give it a Name and Picture
When you first set up Circle, you will be asked to create a Profile for yourself as well as Profiles for other members of your family. After setup is complete, you can always create another Profile by opening the sidebar and tapping Add Profile. Either way, the steps to create a Profile are the same.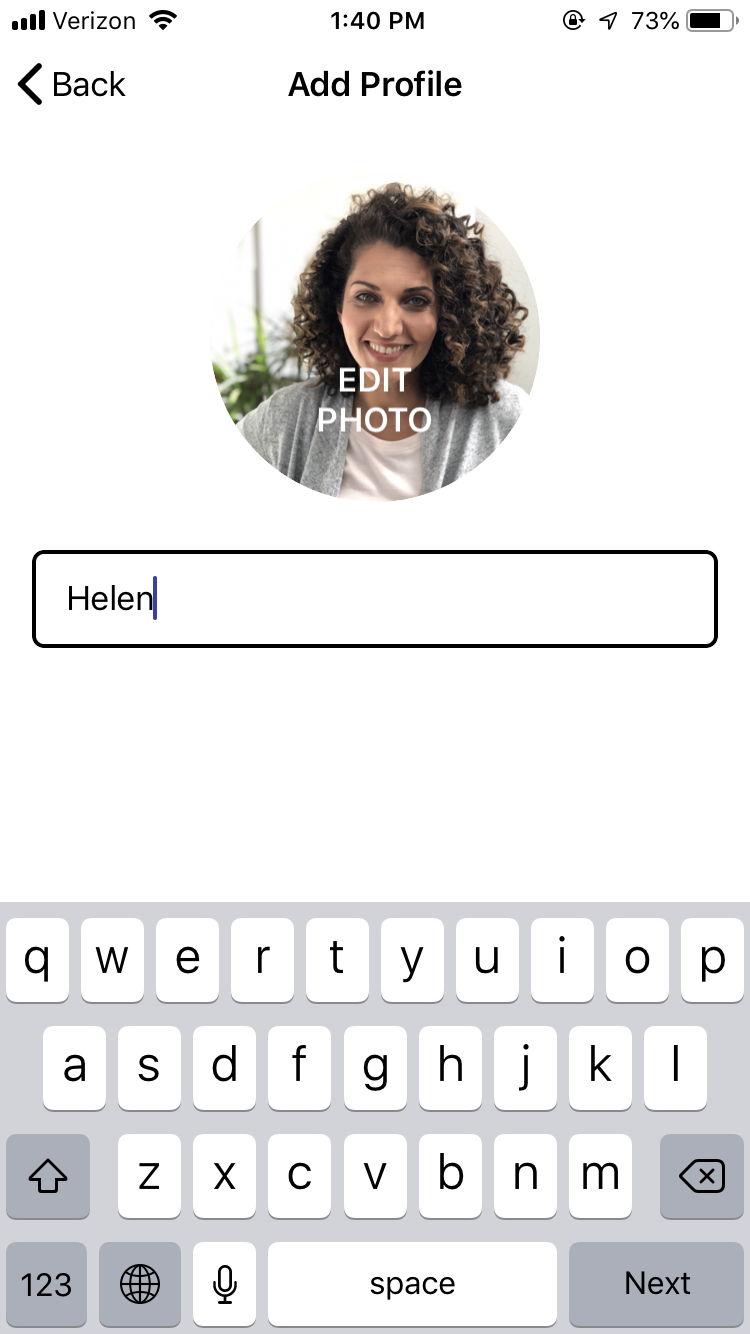 When you start creating a Profile, the first thing you'll be asked to do is assign a name and a Picture. When you tap Add Photo, you'll get the option to either take a new picture from your Camera, or use a picture from the photos currently on your phone. When everything is how you want it, tap Next.
Create Your Profile
The next screen will summarize what's ahead of you. Tap Continue to dive into Profile creation, or tap Skip to go back to the Home screen. The Profile has already been created, and you'll be able to return to it at any time to set Filters, Time Limits, BedTimes, OffTimes, and Device assignments.
If you tap Continue, you'll be taken through the following Profile creation steps. Note that the Android app will skip this screen and take you straight to those steps. If you want to skip any of these, tap Skip in the upper-right corner of the screen.
OffTimes can be added later from the Profile's main screen.
Device Assignments
After you're complete with the above steps, you'll be taken to the Assign Devices screen. Here, you'll see all of the Devices currently managed by Circle, with a Profile picture next to each one indicating what Profile it sits under (An image of two blue rectangles indicates it is currently Unmanaged, which is how every new device is classified when Circle first identifies it).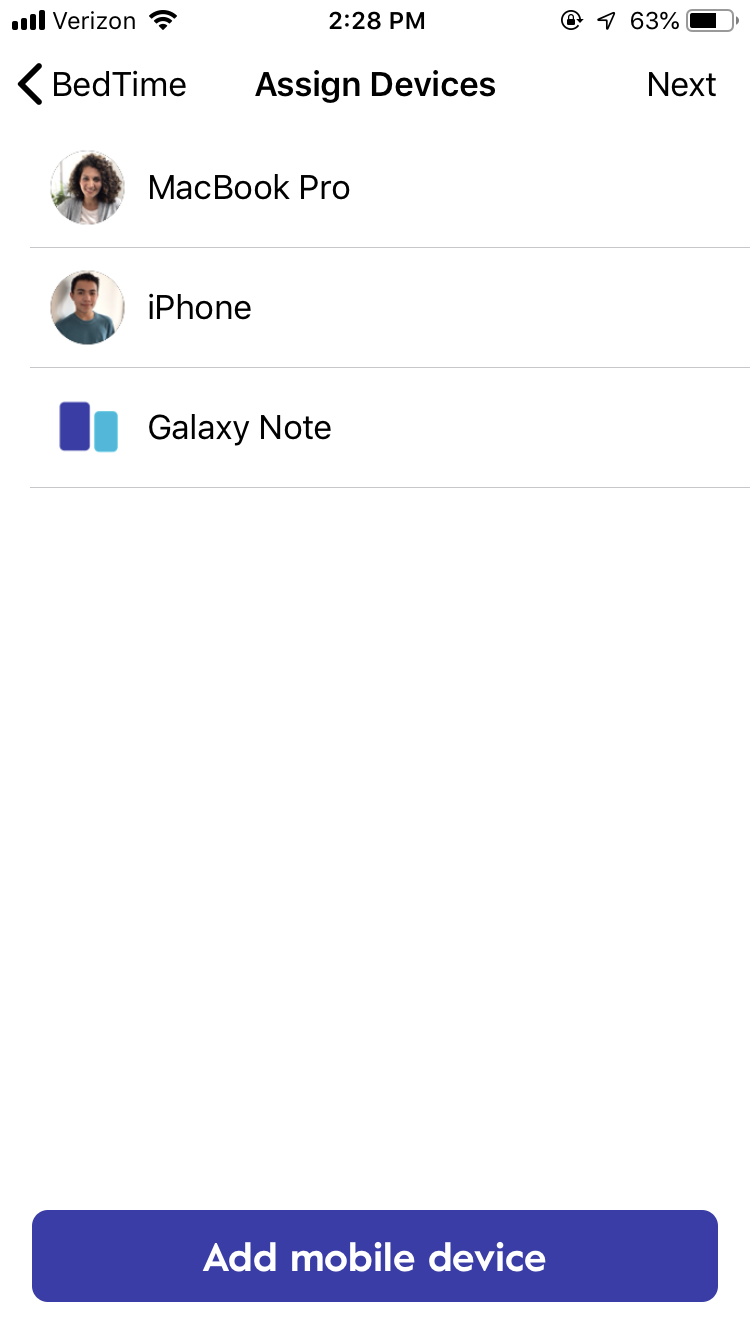 Just tap any device to add it to this Profile. If you make a mistake here, just tap it again to clear the checkmark.
You'll also notice a large blue button labeled Add mobile device at the bottom of this screen. This is where you can add Android or iOS devices as devices to be managed by Circle no matter where they go. Check here for more information on setting this up.
All Done!
When device assignment is how you want it, tap Done in the upper-right corner of the screen. Your new Profile is all ready to go!