Using a built-in, Circle-enabled NETGEAR router, and not our little white box? You'll need to subscribe to Premium in order to use this feature; see this article for more details.
When you first use the Circle app to manage your home network, under the Filter tab for a family member's profile you'll see several popular online platforms that help make filtering the right content easy.
Each profile level has different default platforms it shows, with the kid Filter being the most restrictive, and the Adult Filter being the most expansive.
The Circle device additionally watches many other platforms, but does not display them by default in this list. Once a device assigned to this profile has visited one of these additional Platforms, it will automatically appear under the profile's Insights. We have a list of all such platforms that we keep up-to-date here.
After a new additional Platform appears in a profile's Usage, you can adjust the Filter for it.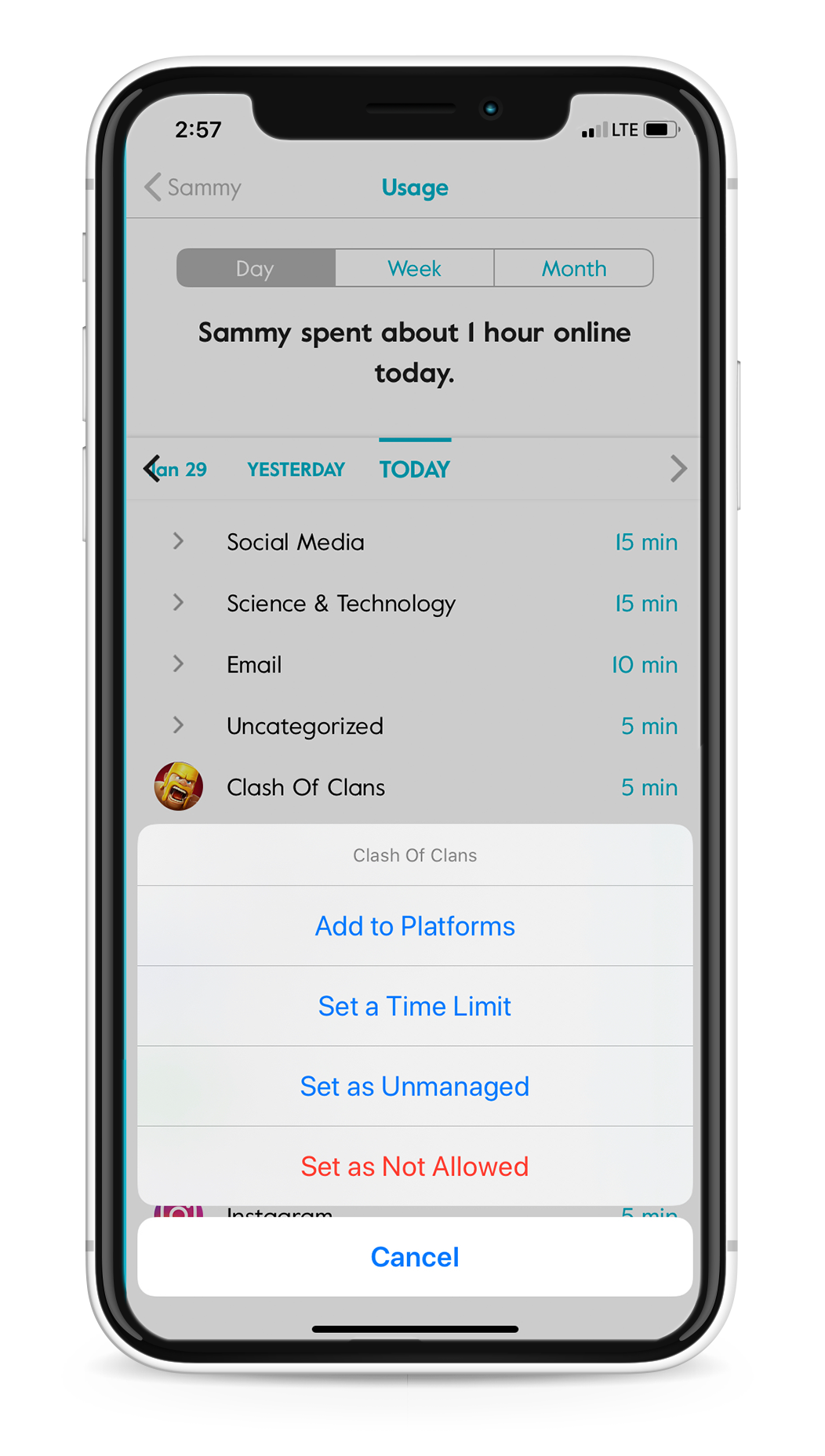 Adjusting the Filter for a New Platform
For those platforms that are not visible by default, here's how to adjust the filter for them:
If the platform doesn't already appear in your Usage, open the app or website of the platform you wish to filter, on a device assigned to the profile that you'd like to adjust the settings for. Doing so makes the platform appear under the profile's Insights.
Once you've visited the platform open the Circle app, and navigate to the appropriate family member's profile.
Tap Usage, and locate the platform in the list. If it does not appear, make sure you have spent a few minutes actively using it before checking.
Once found, tap the platform, and choose Add to Platforms. You can also set a Time Limit from here, or set it to be Not Allowed or Unmanaged. All options will add this platform to your visible list.
In the future, you can now manage this platform from the Filter section, as you would a default platform.