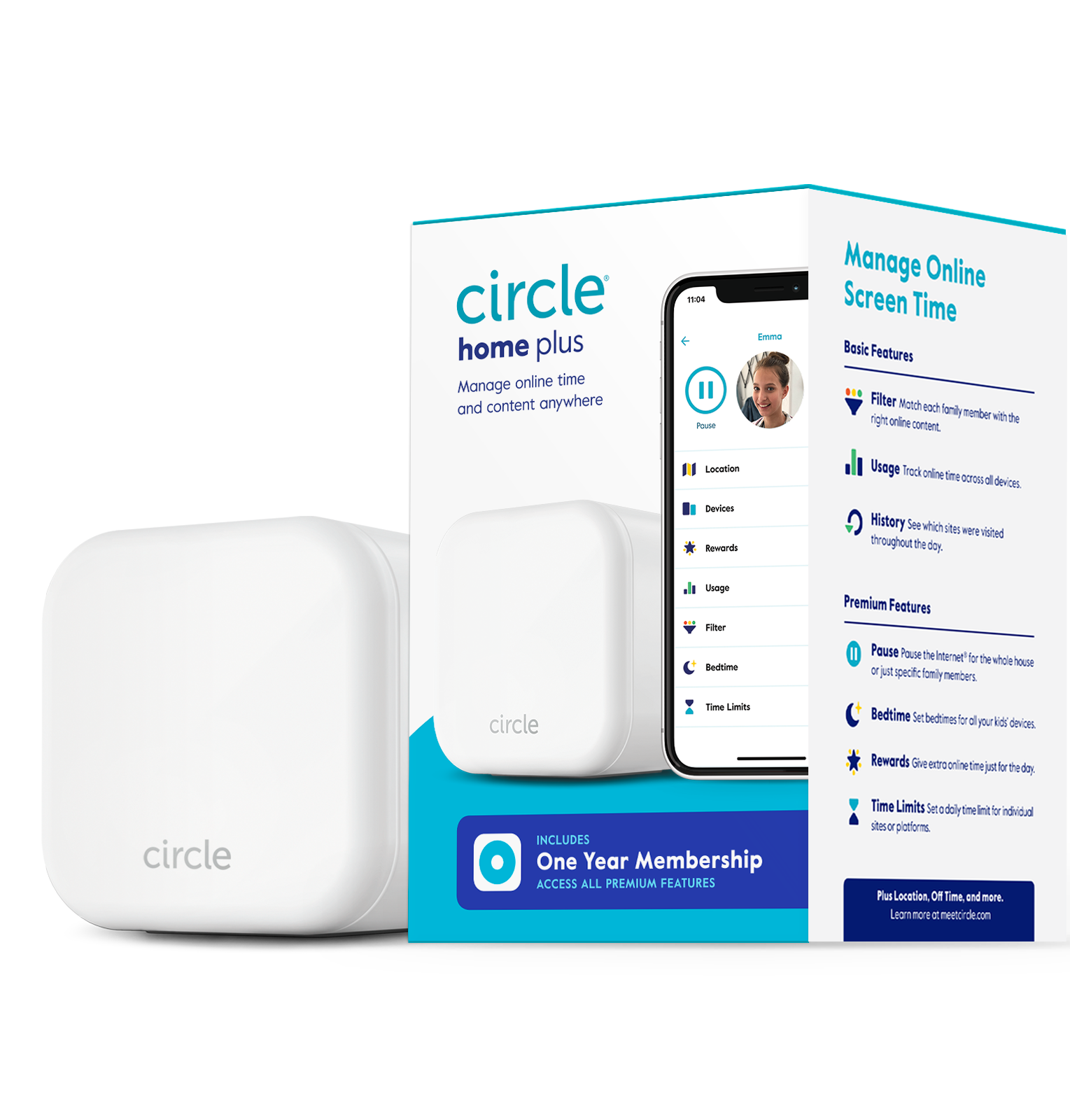 Circle is the easiest way to manage all your family's connected devices—wherever they are, wherever they go.
Circle Home Plus is the most comprehensive solution to manage online screen time and content at-home and on-the-go. The Circle App works with any iOS or Android device to manage all your family's Wi-Fi devices at home – from laptops and tablets to smart TVs and video game consoles – and your mobile devices across all networks, from anywhere.
The device pairs directly to your router over Ethernet, with WiFi as a backup. This support site is designed to help your family get the most out of your home's online experience.
If you are not yet familiar with Circle, please visit meetcircle.com.