Welcome to the Circle family!

The new Circle app uses a mobile-first approach, with Circle Home Plus as an optional add-on. When you purchase the Circle Home Plus bundle, you get Circle Home Plus as well as a 1-year membership to our mobile services and all of our features.
However, you may want to simply use the app to manage mobile devices, like phones and tablets. That too is possible! Just download the app, create a Circle account, and when asked if you have a Circle Home Plus, tap Nope, I don't have one. You'll then be presented with the option to subscribe.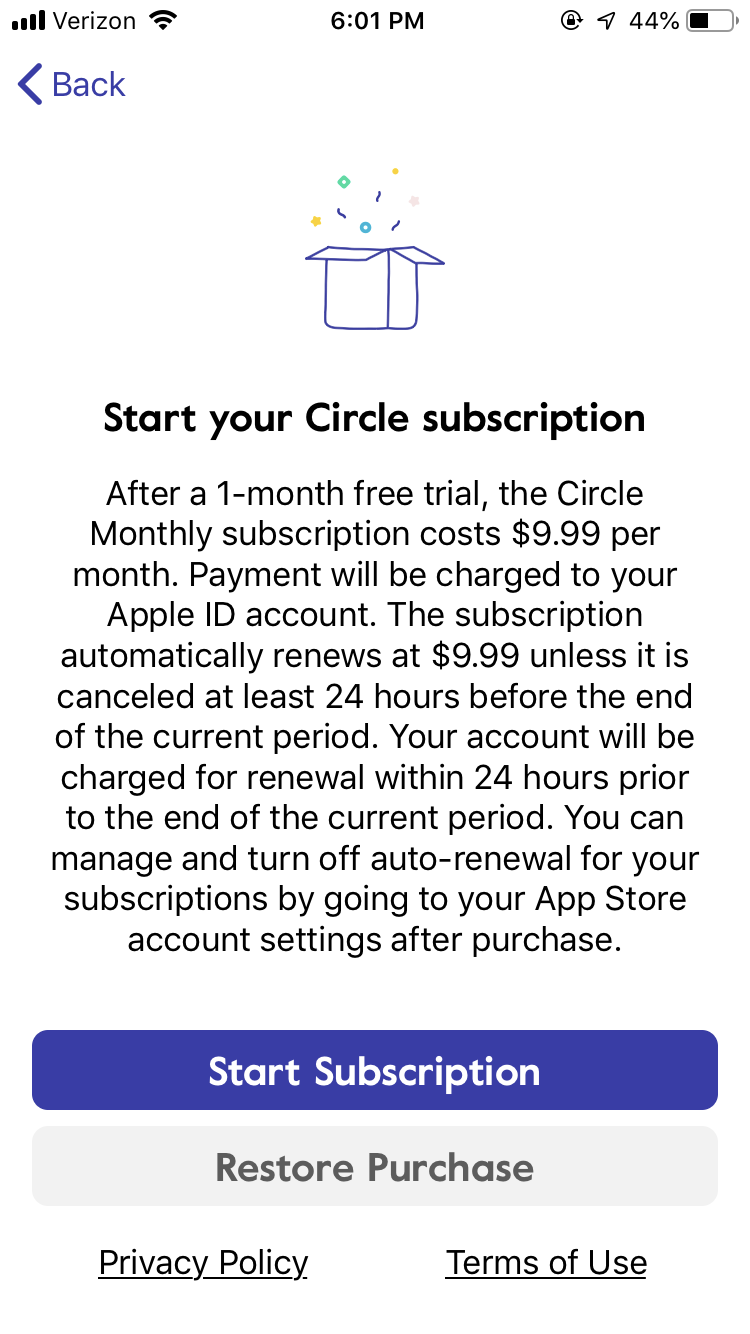 Tap Start Subscription then verify your purchase, and your 1-month trial will begin. During this trial, you will have unlimited access to Circle's premium features so you can decide if it's a good fit for your family.
After the 1-month trial concludes it will renew on a monthly basis for $9.99 a month. You can cancel at any time during the trial or after via the Google Play Store or Apple iOS Store, depending on the device you used to subscribe.
Once you've created and are enjoying your Circle membership, you may want to add Circle Home Plus so that you can manage local WiFi devices. Check out how to do that here!