Welcome to the Circle family!

When you purchase Circle Home Plus your purchase comes bundled with a 1 year Circle membership to our mobile services and all of our features.
Here's how to activate your membership! First, you'll want to create a Circle account and get logged in. Once you're logged in, you'll be asked if you have a Circle Home Plus.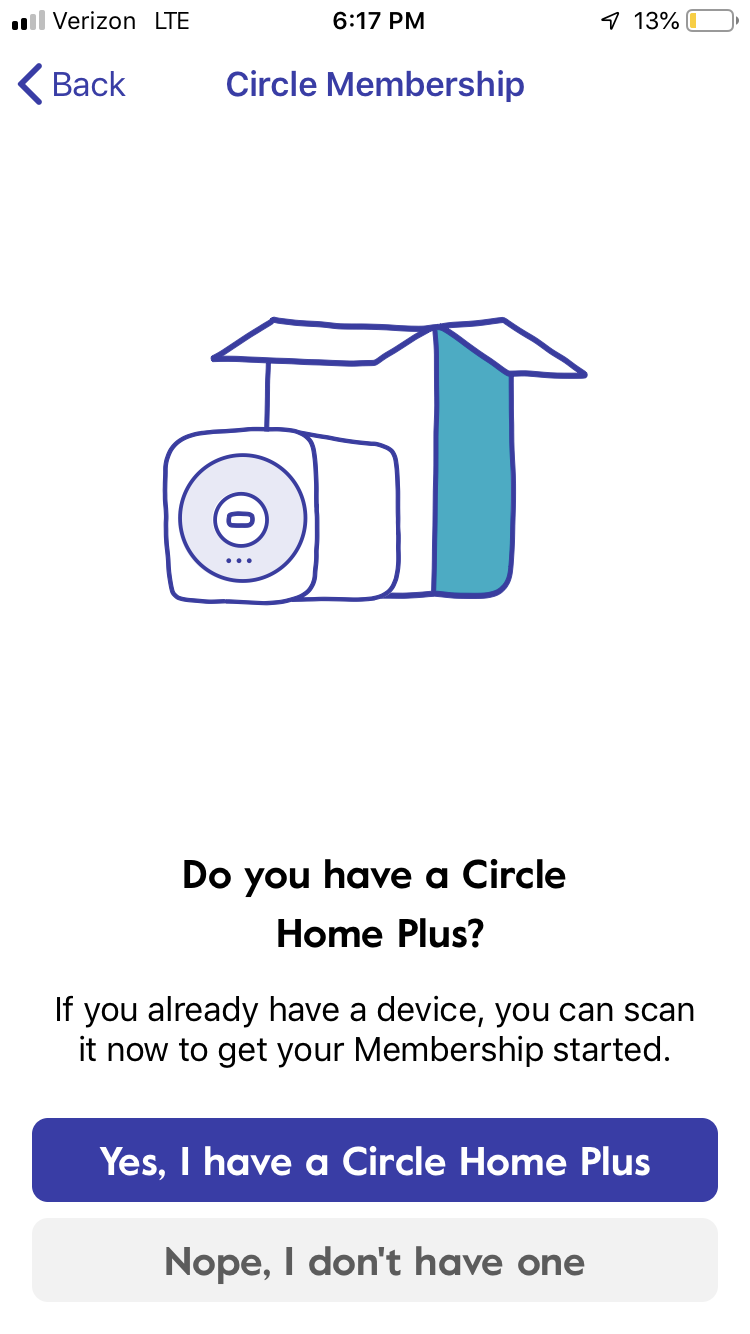 Tap Yes, I have a Circle Home Plus, and then Continue. If the app asks you if you want to allow it to use the camera, be sure to say OK!
Then, simply scan the QR code printed on the bottom of your Circle Home Plus. This will activate your 1-year membership to Circle, enabling all of its features and its mobile management abilities!

Note: that this must be the black QR code included with the bundled Circle Home Plus. Scanning the blue QR code printed on the unbundled Circle Home Plus unit will not activate a membership. (You'll have started a subscription to our membership already if you have the unbundled version.)
When your 1-year membership expiration date is approaching, you'll receive emails from us asking you to update your payment information. You can do so via the automated email. If you allow your membership to expire, your account will revert to the Basic Membership, at which time you'll be able to continue your membership via in-app purchase.
Subscribed via the app, want to manage local WiFi devices, and need to purchase Circle Home Plus? Here's how.