Sometimes while browsing on a network managed by your Circle device, you might encounter a big scary security message. Depending on the browser you use, it might give you one of the following errors:
"Can't establish a secure connection..."
"Your connection is not private..."
"Your connection is not secure..."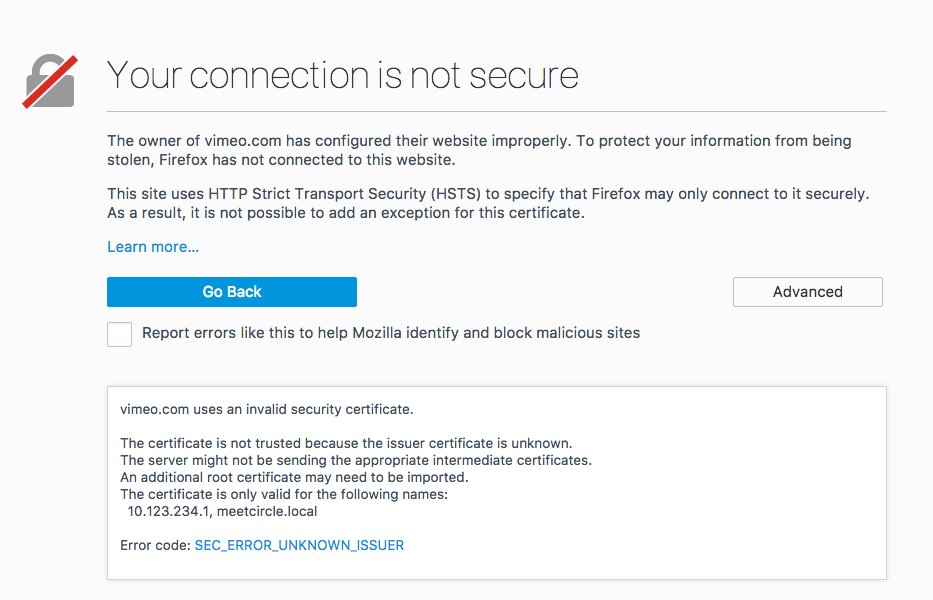 An error message from Firefox.
HTTPS and Circle
When the Circle device blocks a website for a device (because of a Filter Level, Pause, BedTime, etc.) it lets you know by redirecting that personal device to "http://filter.meetcircle.com", "http://pause.meetcircle.com", or "http://timelimit.meetcircle.com", depending on the reason. You'll typically see a message that explains why.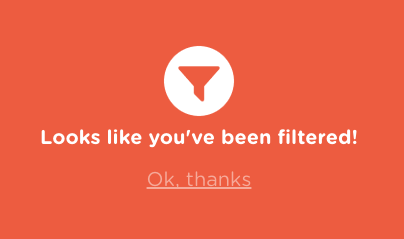 However, when a website that uses the HTTP Secure protocol is filtered (their URL will always start with "https://"), you'll instead see a warning message. What's happening? Your browser made a request to secure website, and is expecting to see a security certificate returned from this website. Instead, your Circle device loads a local page with a different security certificate, and your browser... isn't happy.
How do I resolve this?
Don't worry: everything is still secure. Your Circle device is acting as it should and stopping the traffic from a blocked website (one that you're trying to visit that is filtered, or while under a BedTime, Pause, OffTime, etc.) If you were to create a Custom Filter to allow that website, or turn off the feature that is blocking the site from loading, you'd no longer see this security message.

Can't figure out why this page is being filtered and you're seeing this error message? Take a look at your settings, or trying loading the website after removing the "https://" prefix at the front of its URL.