When Circle Home Plus is paired with your router, a new Profile will be created -- the Home Profile.
The Home Profile is a Profile for shared family devices, like your smart TV or family desktop. Add devices to the Home Profile if they belong to more than one family member.
Just like with any family member, the Home Profile can be setup to use all of Circle's features such as Filters, Time Limits, BedTime, Usage, and History.
Within the application, the Home Profile is represented by the House icon in the middle of your user profiles.
To assign or reassign a device to the Home Profile:
In the Circle Parental Controls app, open the Devices list by tapping Devices on the Home screen.
On the Device Settings screen, tap Assigned to.
Select the home profile.
Automatic Device Assignment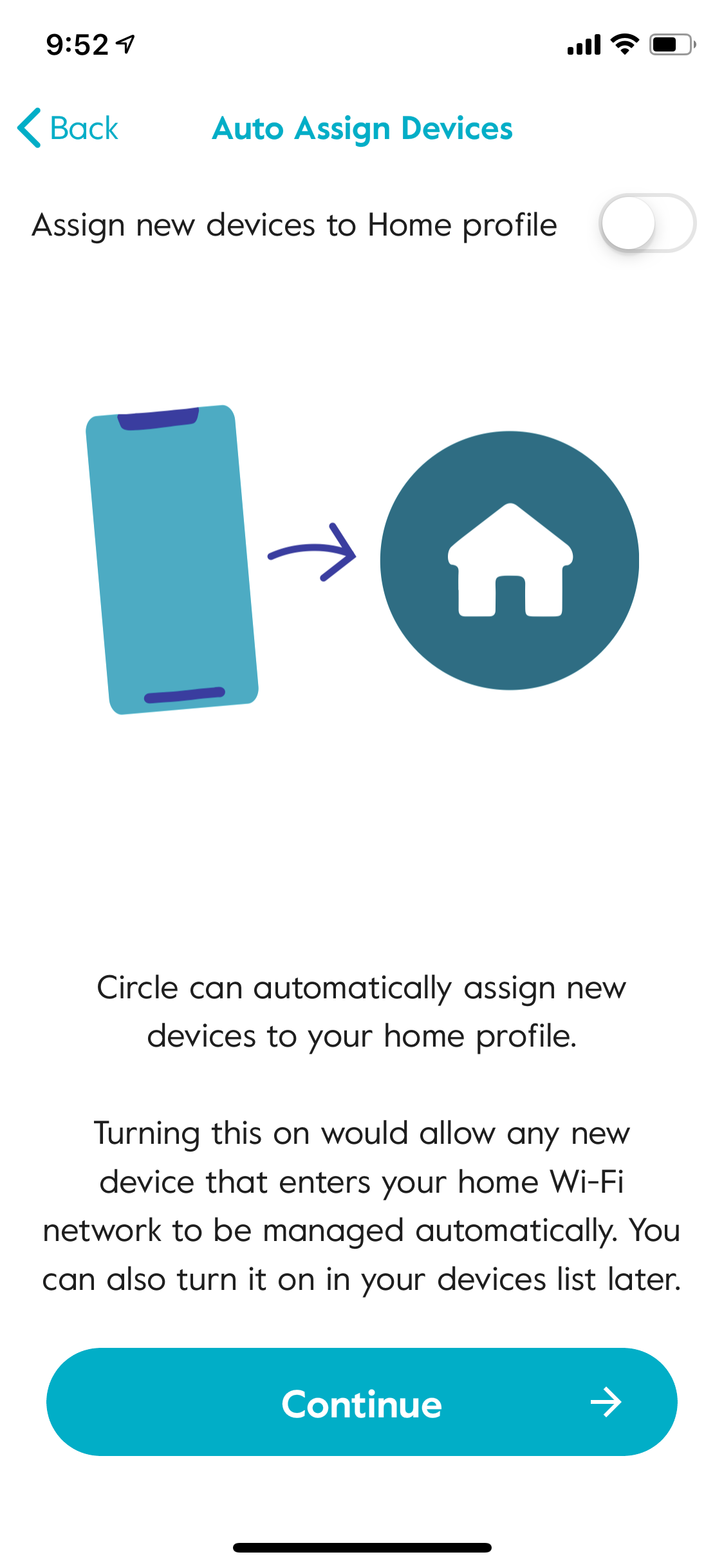 Once you've set up Circle Home Plus you'll notice a new toggle in the Device list for "Assign new devices to the Home profile". If you toggle this option on any new devices that join your network will be assigned to the Home profile and be managed using its settings. You can change the settings for auto assigning new devices to the Home profile from the "Devices" screen (that's in the top right on the main Circle screen).