Circle comes with several filter level defaults to get you started with your family member profiles. From there, you can make adjustments to apps, websites, and categories to fit that specific family member.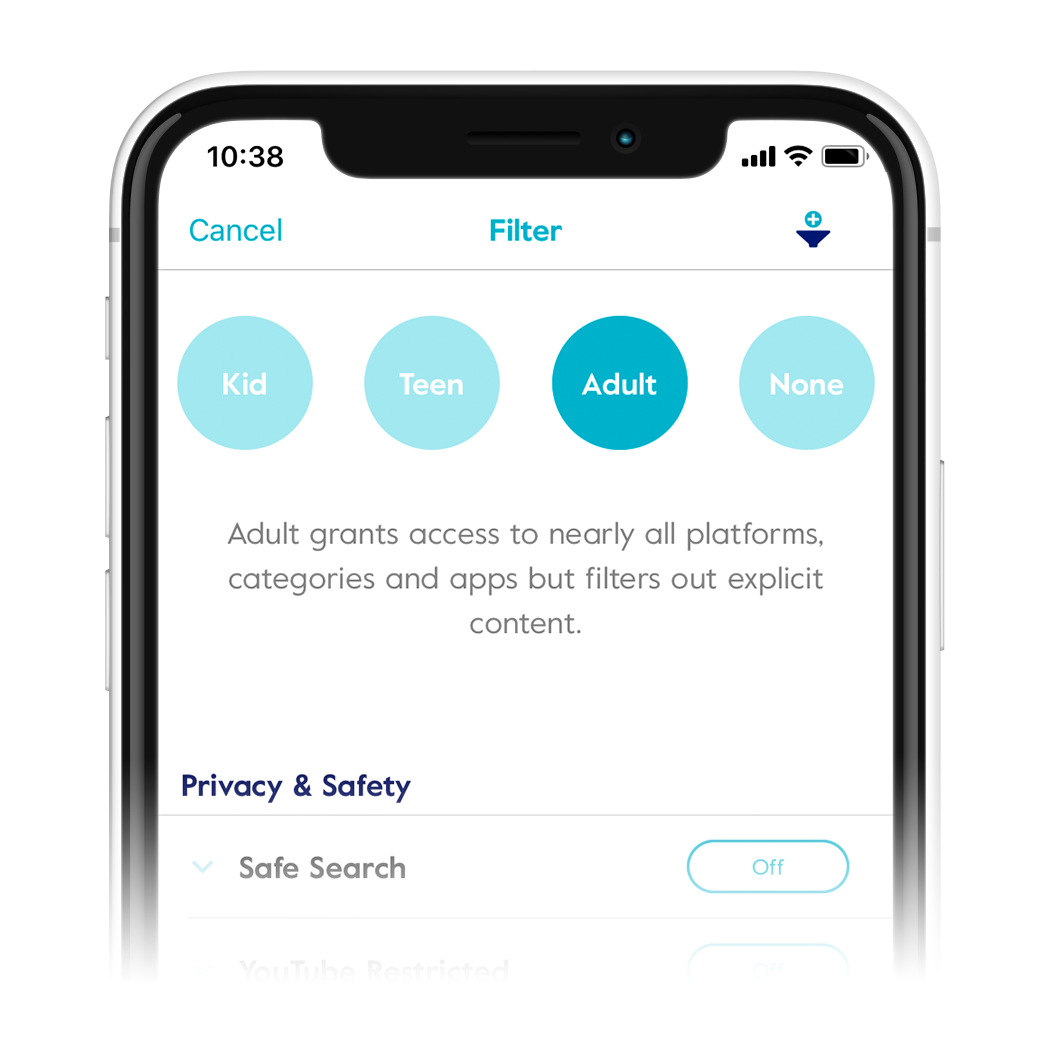 What is the None filter level?
The "None" filter level is unique in that it disables all of Circle's tracking features for that profile, not just filtering. This means that when you set the None filter level for a profile, the following features will no longer work for this profile:
Filtering
Time Limits
Usage
History
Circle features that don't depend on tracking will still be available. This includes:
Pause the Internet
Bedtime
Focus Time
Location
When a profile is set to None, the tracking features above will also be very faint and grayed out, indicating that they are not available at the moment. Filters will still be available so that you can change to another filter level.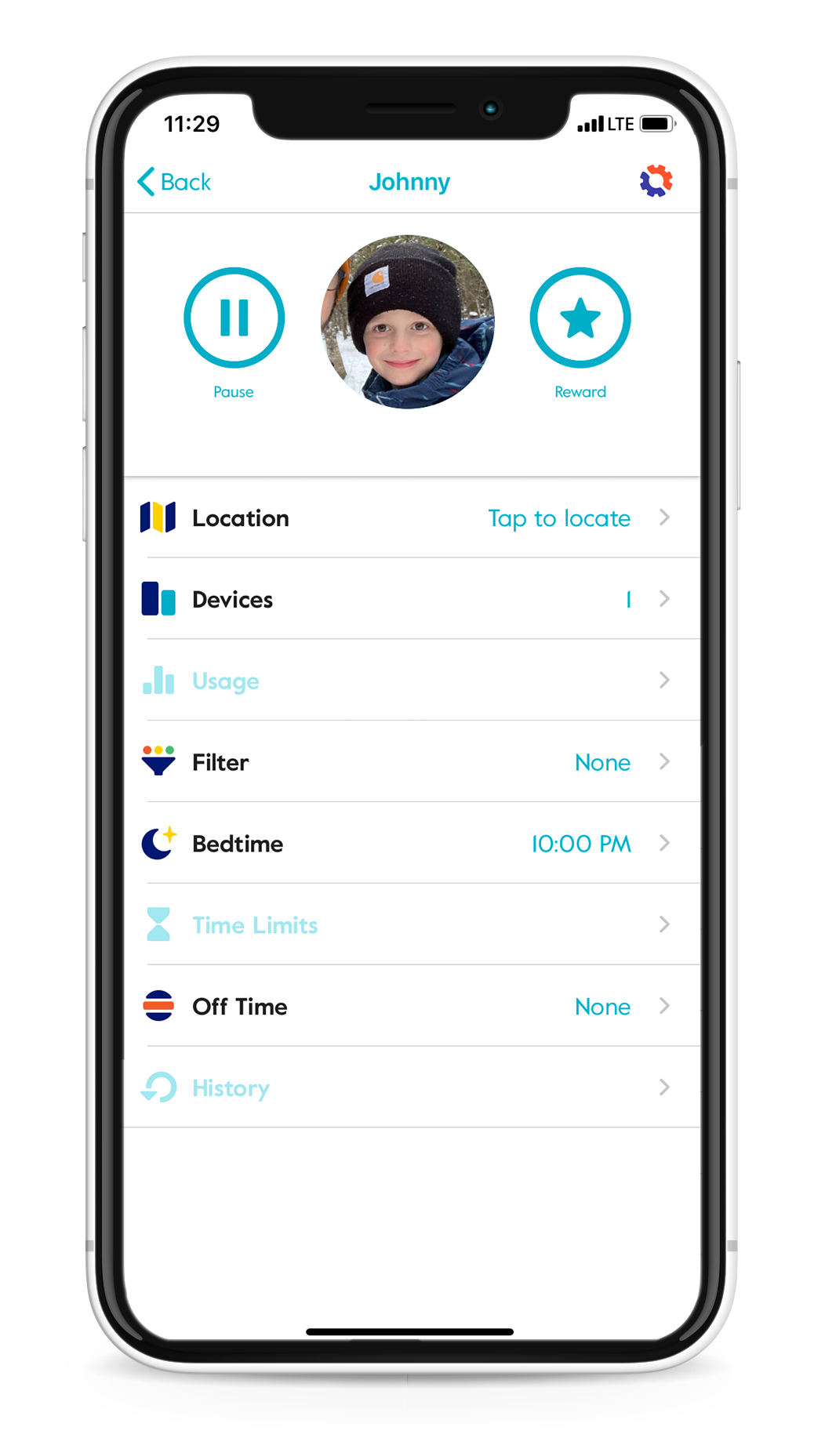 How to set a profile to the None filter level
Open the Circle app and select a family member profile.
Tap Filter.
Tap None at the top of the filter settings screen.
Tap Save.