Some types of online content don't need any Time Limit at all, which is why Circle allows you to set "No Time Limit" for the apps or categories you choose. For other content, like Online Gaming, many parents want to make sure that chores, homework, or other responsibilities get attention before their kids enjoy that time online.
With the release of the Circle Parental Controls app version 2.15, we've introduced Time Limits that are by reward only on popular apps or categories to help families make this happen. Please note: the new "By reward only" setting is available only for iOS at this time. This feature is not available for Circle 1st generation.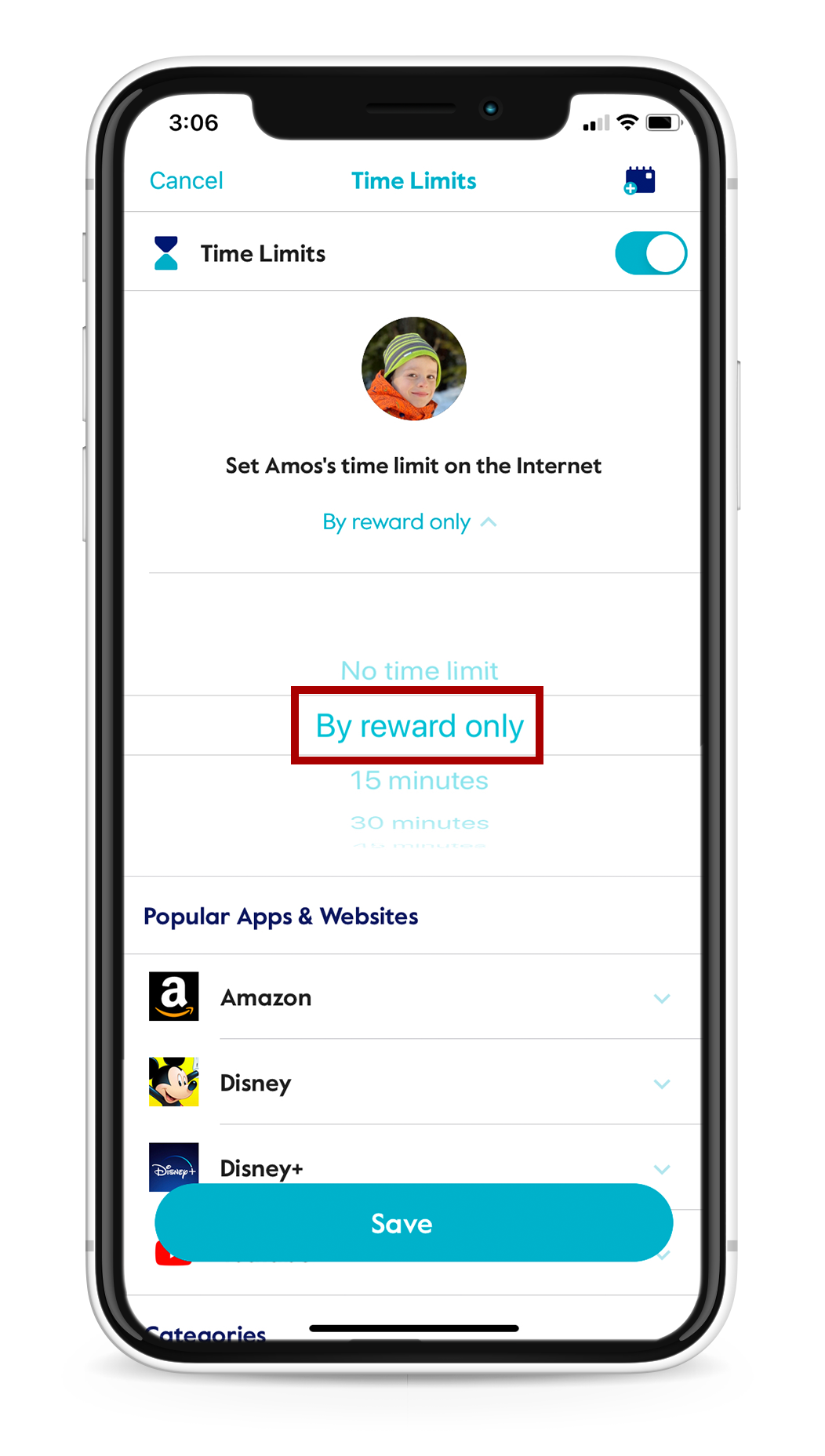 What is a Time Limit "by reward only"?
When you set up a Time Limit that is by reward only, the app, category, or any time allowed online at all will only be available for the day by sending a Reward to grant access. When you send the Reward, you'll be able to set the appropriate Time Limit for that day.
For example, if Johnny is only allowed time on Disney+ if he finishes his homework, Johnny's parents can set up his Circle profile with a Time Limit that is by reward only for the Disney+ app. Once he finishes his homework, his parents can send a Reward to grant time on Disney+. He can then watch Disney+ for the length of time granted by the reward.
How to set up a Time Limit that is by Reward only
Select a family member Profile.

Open the

Time Limits

settings.

Find the option that you want to be By reward only. Apps, categories, or even the total daily Time Limit can be set to By reward only.

T

ap the down arrow to select app or category.

Choose the

By reward only

option.

Save

your changes after acknowledging the informational popup. Circle will remind you what

By reward only

means.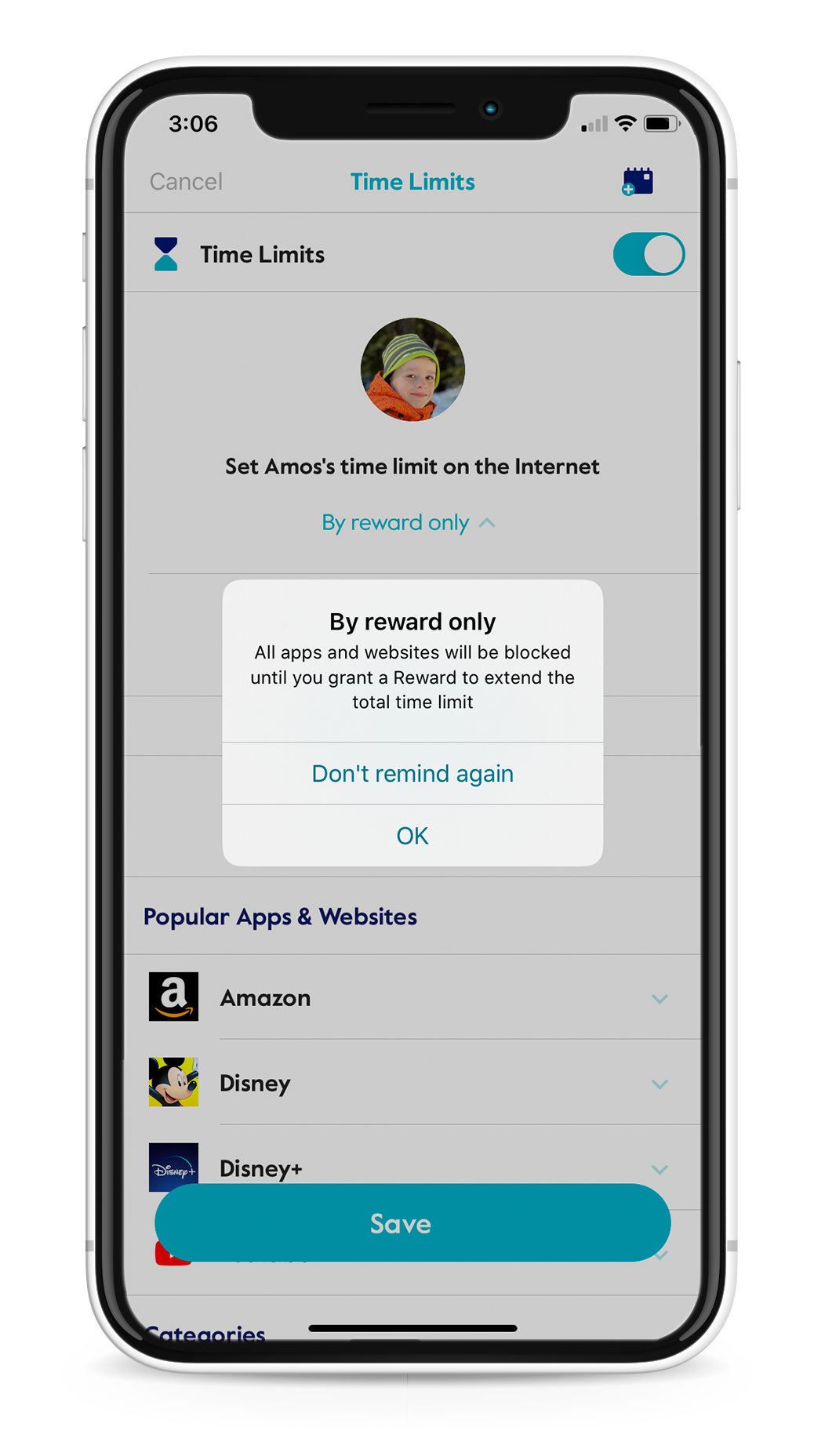 How to grant access to an app, category, or daily limit that is available by reward only
Open the Profile you want to reward.

Tap

Reward

.

Tap

Extend Time Limit

.

Tap on the

By reward only

Time Limit that is listed.

Select the

Time Limit Reward

amount you want to give this profile.

Tap

Send

to send the reward.
Read more about sending Rewards to your family with Circle.
Other questions about by reward only Time Limits
Can I take away or edit a reward I've already sent?


Yes. Check out the Rewards article here for more info.



Will the profile be informed about their Reward?


Circle will notify your family member when the Reward is sent. See the Rewards article above for more info.



How can I tell which Time Limits are available by reward only?


Tap the

Profile

you'd like to check, then

Time Limits

. The Time Limits that are available only by a reward will list "By reward only" next to them.