Some Circle settings cause a profile to lose access to the Internet (Bedtime, Time Limit reached, Pause) or experience significant reduction in what is available (Focus Time).
To help families know when a profile is impacted by one of these restrictions, Circle uses small icon badges on the profile to indicate what restriction is in place at that time. When you see an icon on a family member's profile, please be aware that the profile may be impacted.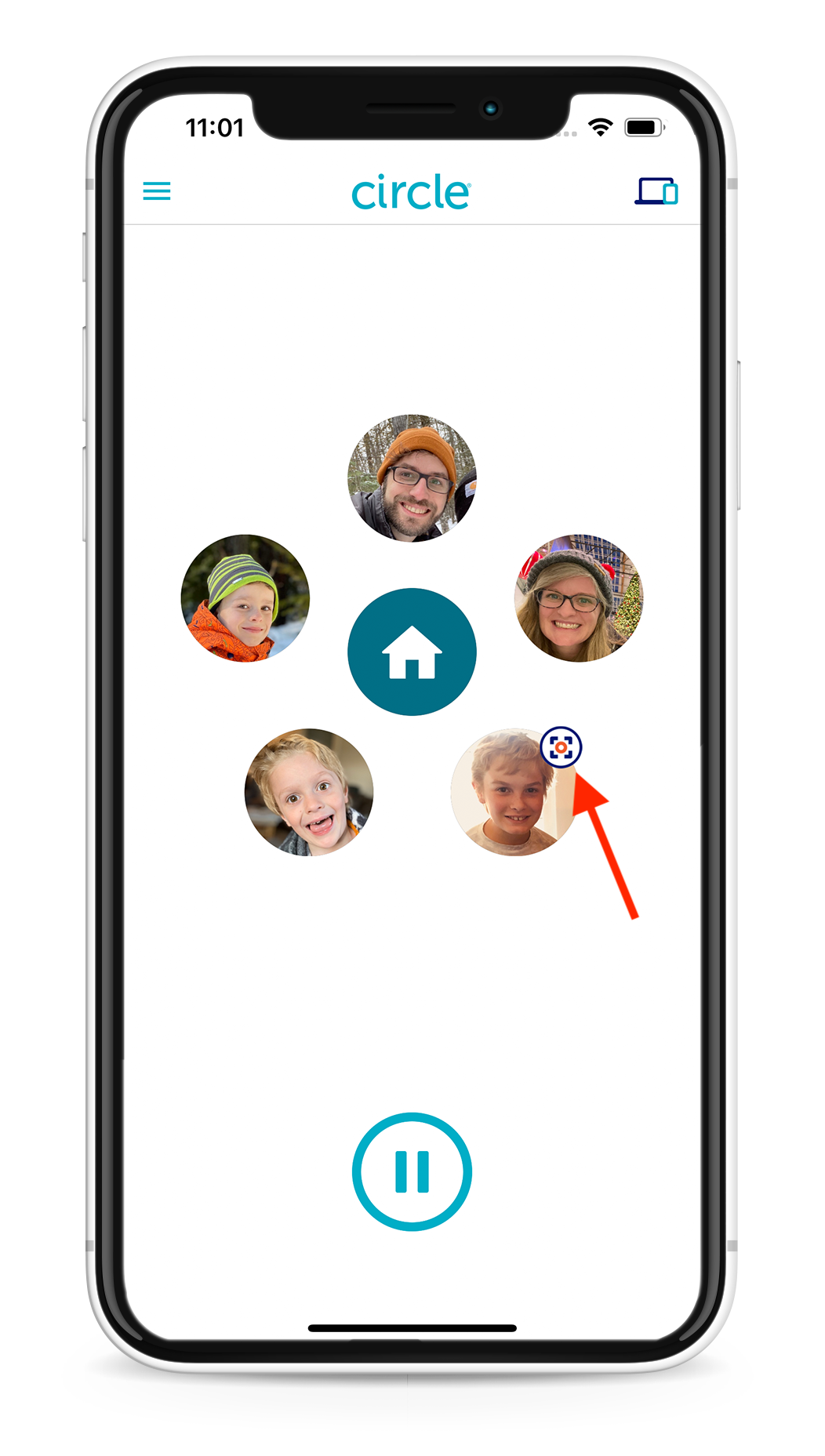 What profile badges does Circle display?
The profile badges match the icons on each profile settings screen: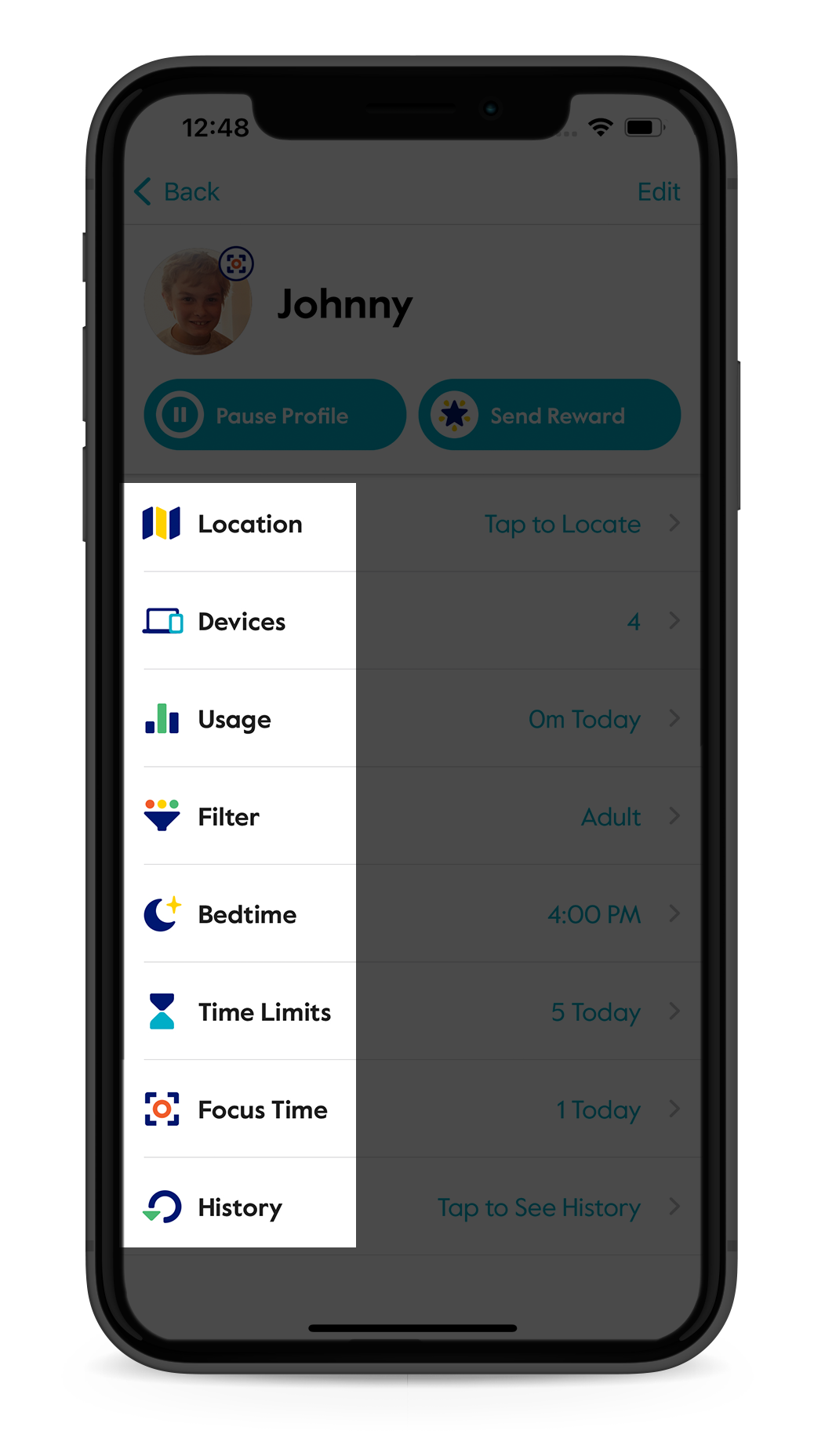 PAUSE: Each profile will show a Pause icon when the whole network Paused or when that individual profile is Paused. Note: When an individual device on the profile is Paused, that will only display on the profile settings and device settings screens.


TIME LIMIT: When that family member has reached a Time Limit, an hourglass badge will display on the profile.

BEDTIME: When that family member is on Bedtime, a moon and star badge will display on the profile.

FOCUS TIME: When a family member is in Focus Time, the bracket and circle badge will display on the profile, as in the home screen example above.